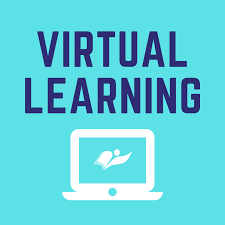 Dear Indian Hills Community,
We hope the following information allows you to be successful as a family during this virtual learning time.  Please read the following information carefully.  Even during this unprecedented time, we are here to provide you with the quality education and support that we have always provided.  All information below pertains to Monday – Thursday learning only.  Friday learning patterns will remain the same.
General Instructions – Student
Virtual learning will take place Monday – Thursday and will follow your regular schedule.  
During virtual learning, each period will have instruction for approximately 15 minutes over Zoom, Google Meets, or a recorded lesson.  After the lesson, teachers will be available for 15-20 additional minutes for support or help.  All assignments can be found on Canvas.
| | | |
| --- | --- | --- |
| Class Period | Lesson Time | Support Time |
| 1 | 8:05-8:20 | 8:20-8:35 |
| 2 | 9:00-9:15 | 9:15-9:30 |
| 3 | 9:55-10:10 | 10:10-10:25 |
| 4 | 10:50-11:05 | 11:05-11:20 |
| 5 | 12:25-12:40 | 12:40-12:55 |
| 6 | 1:20-1:35 | 1:35-1:50 |
| 7 | 2:10-2:25 | 2:25-2:40 |
In order for students to be successful during this time, students are required to attend class as scheduled.  Students will need to be logged into live sessions on time.  Some or all portions of a lesson may be pre-recorded and viewed during the lesson time.  Students will then have live support time each period.  Students are required to participate in live lesson times or view the lesson video during the scheduled lesson time.  Lessons will be recorded and posted daily for viewing at a later time as well.
All student learning will be through Canvas and either Zoom or Google Meets.  Assignments, instructions, lesson recordings, and additional information will be available through Canvas.  Please continue to use Canvas as your reference for any questions you may have before emailing your teacher.
General Instructions – Parent
Parents, please have your student follow their normal daily class schedule.  Please review this schedule with them and continue to monitor their adherence to attending all class periods Monday – Thursday.  This is not "optional" learning, merely a different platform.  Please understand that all lessons and assignments are to be completed on time and will continue to receive grades based upon our established policy.  Friday learning will follow the previously established expectations.
Please post the bell schedule for easy reference in your home.
Please ensure your student is participating in each lesson, recorded or live.
Please have your student participate in the scheduled support time.
Please understand that Canvas is our main way for teachers to communicate with students and families.  Please use this tool to answer most of your questions before emailing teachers.
When emailing teachers, please be very specific about the questions you may have.  Also include your student's first and last name along with their class period.
Please set yourself up as a Canvas observer so you can better support your student (see below).
Supports
Our social and emotional support personnel are ready to support your needs.  Please contact the Student Support Center at 801.826.7120.
Announcements will continue to be available on our website every Tuesday and Thursday.  Please set a viewing schedule for ongoing student information.
If you need technology support, please contact the appropriate person listed below: 
Connectivity issues (internet/hotspot needs): Ms. Nelson or Mr. Moody:
halley.nelson@canyonsdistrict.org

roger.moody@canyonsdistrict.org

Device issues: Mrs. Merket: marissa.merket@canyonsdistrict.org
Canvas issues: Canyons Help Desk: 801.826.5200.
If you need additional academic support, please contact your individual teacher.
If you need a subject specific resource, please contact your individual teacher to schedule a resource pick-up through the main office.
Additional Information
While Indian Hills Middle students are engaged in online learning for the next two weeks, they can continue to get meals at one of the open lunch sites operated by Canyons District. These are locations where any child 18 years of age or under can pick up a free sack lunch and cold breakfast to enjoy the following day. Parents can pick up sack meals at any of the following curbside locations without having their children present. Pick-up times vary and are determined by each school.
Butler Middle,  7530 S. 2700 East, Cottonwood Heights
Midvale Middle, 7852 Pioneer Rd., Midvale
Draper Park Middle, 13133 S. 1300 East 
Indian Hills Middle students may also receive a meal from any Canyons District school in which a sibling is enrolled. Schools ask, however, that meals are pre ordered so that the kitchens know how much food to prepare. Emails requesting the meals can be sent to the school's cafeteria manager. Contact information for the cafeteria manager can be found on the website where the meal would be provided.
Pictures
We ask that you take pictures during this unprecedented time and share them with PTSA for the memory book at:  IHMSphoto@gmail.com.  There will be pages reserved for these virtual learning pictures.
Final Word
Lastly, we would ask that you all take the precautions necessary to ensure we are able to return after Thanksgiving.  We will continue to maintain our mitigation efforts once school resumes to ensure we have the best possible chance of continuing with students being able to attend in-person learning.  We thank you for your efforts to do what you can do to help control the spread of COVID -19 in our community.  We look forward to having all of our students back in our classrooms!