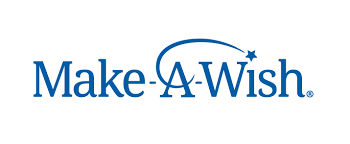 Parents, guardians, and students,
This year's Make-A-Wish Fundraiser is to raise money for a little boy named Nathan. Nathan is 9 years old, is a student in CSD, was recently diagnosed with lymphoma, and wishes to go to Disney World. The fundraiser will run from February 3rd – 14th. Students can bring in coins, cash, checks, or parents can make online donations using this link. https://canyons.successfund.com/ihmsmakeawish The donation portal opens this Friday and the drop-offs for physical donations will be in the front office.
Our goal is to raise $10,000. Last year we raised nearly $8,000. A wish costs approximately $5,000 so we're going to try and help Nathan and another child get their wish. Teachers, counselors, and administration are offering fun rewards for every $1,000 dollars we raise including free seat days, teachers dyeing their hair, balloon animals, and fun lessons like salsa dancing in Spanish and live animal drawings in art. This is also a competition between the grades with a teacher assembly for the grade that donates the most money.
We have 5 spirit days planned based on Nathan's likes and personality.
Wed. 5th – Disney Day for Nathan's wish
Thurs. 6th – Pajama day because you want to stay in your pajamas when you're sick
Friday 7th – Crazy hats and socks because Nathan is a jokester
Tues. 11th – Superhero day for Nathan's love of superheroes
Friday 14th – Red for Nathan's favorite color & Valentine's day
This is an amazing fundraiser that impacts so many students beyond just Nathan. Your community support is setting an example for giving and caring that will leave lasting impressions on all the students that attend Indian Hills Middle School.