Each month our grade-level teams of teachers reflect on student behavior, academic success, and examples of determination and perseverance. The students who are celebrated in our monthly Citizen of the Month celebration are perfect examples of the Warrior Way! They have shown how to be responsible academically and socially. Each team has noticed these students' respectful approach to staff and students alike. Last, our teams have selected these students for being safe while on campus. These students are amazing examples of our community and deserve the praise and celebrations they received! Keep it up, Warriors!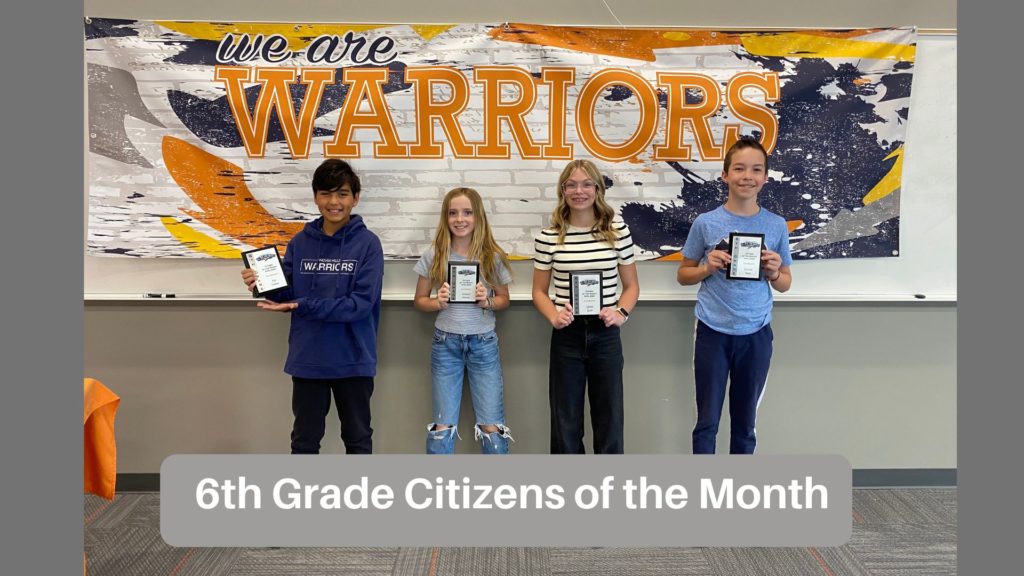 6th Grade Citizens of the Month:
Ian V.
Melanie H.
Quinn G.
Easton D.
7th Grade Citizens of the Month:
Maggie B.
Camden A.
Bella O.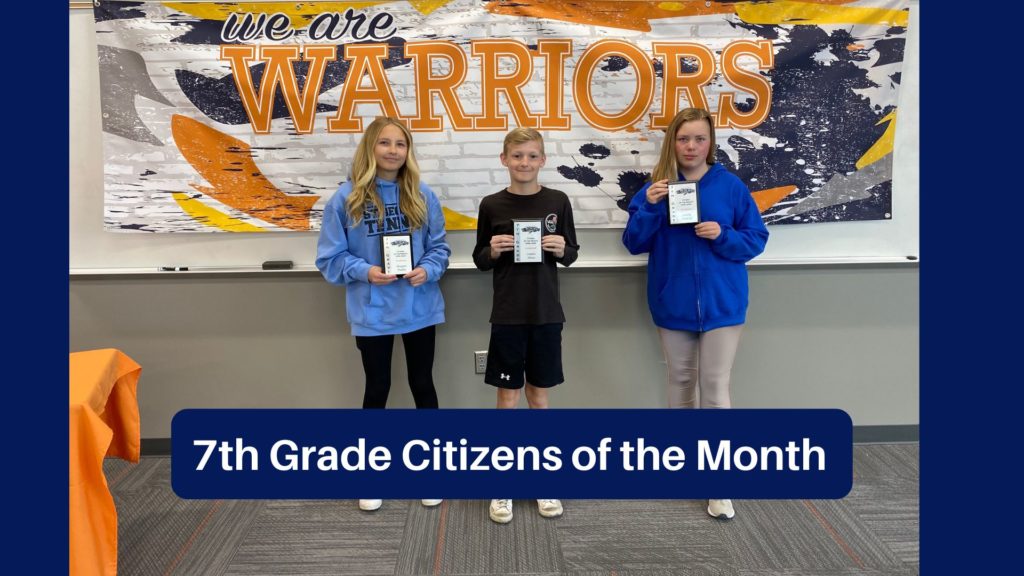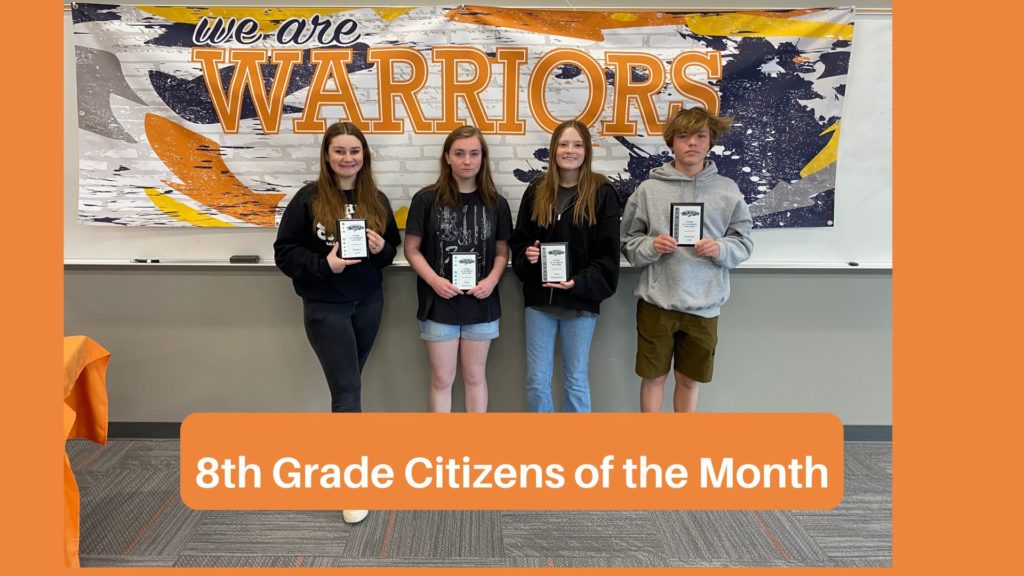 8th Grade Citizens of the Month:
Madison L.
Claire D.
Drae F.
Cortland C.