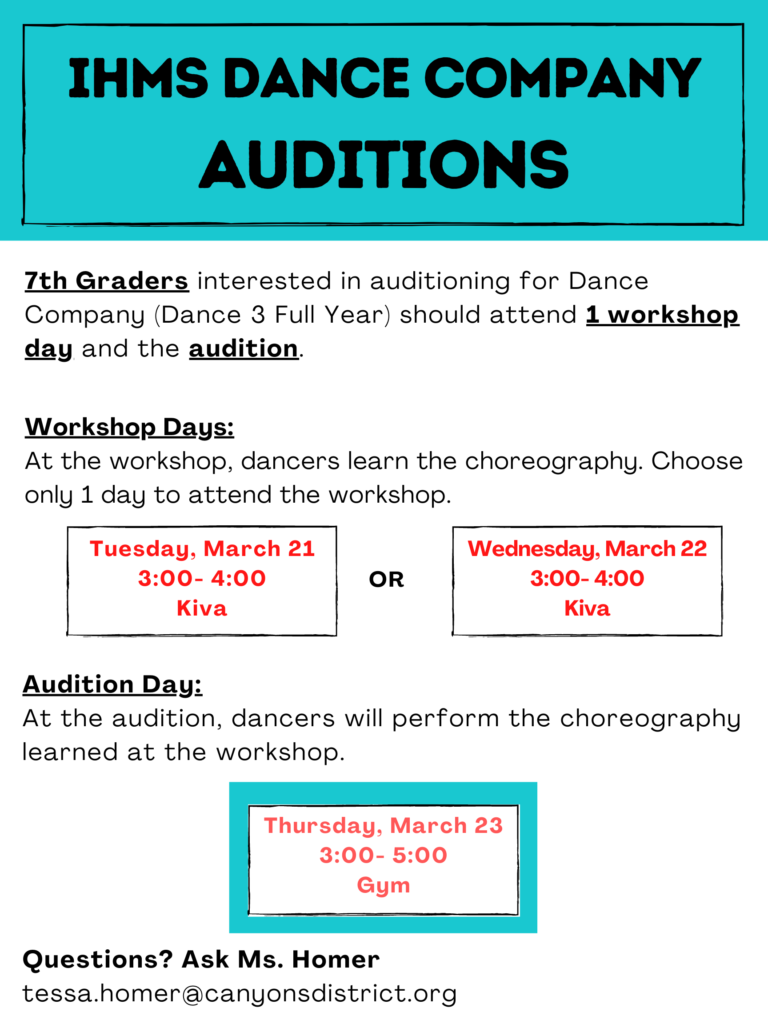 Attention all 7th graders!  If you are interested in trying out for IHMS's Dance Company, you will need to attend 1 workshop before the audition on March 23.  
During the workshop, students will be learning the choreography that will be performed during the audition.  There are two workshops offered:
Tuesday, March 21st, from 3:00 PM – 4:00 PM in the Kiva
Wednesday, March 22nd, from 3:00 PM – 4:00 PM in the Kiva
Students only need to attend one workshop.
The audition will be on Thursday, March 23rd, from 3:00 PM – 5:00 PM in the gym.
If you have any questions, please reach out to Ms. Homer by emailing her (tessa.homer@canyonsdistrict.org) or stop by her classroom or the kiva during school to ask a question.