Indian Hills Middle School is pleased to announce Andrea Robbins as our 2022-2023 Teacher of the Year.  Mrs. Robbins is a veteran teacher in sixth grade Social Studies at our school.  While she is a quiet leader, she exemplifies what impact one person can have on so many.
 As her colleagues will attest, "Andrea is an incredibly dedicated teacher who ensures that lessons are inclusive of students from all backgrounds.  She is always focused on the success of students."  Another teacher stated "Andrea is a quiet yet strong leader in our school." And still another, "As a colleague, I witnessed Andrea lead her class with compassion and kindness.  She capitalizes on each learning moment, and she ensures all her students understand the concepts being taught.  She is a great teammate and team lead and is always willing to lend a helping hand."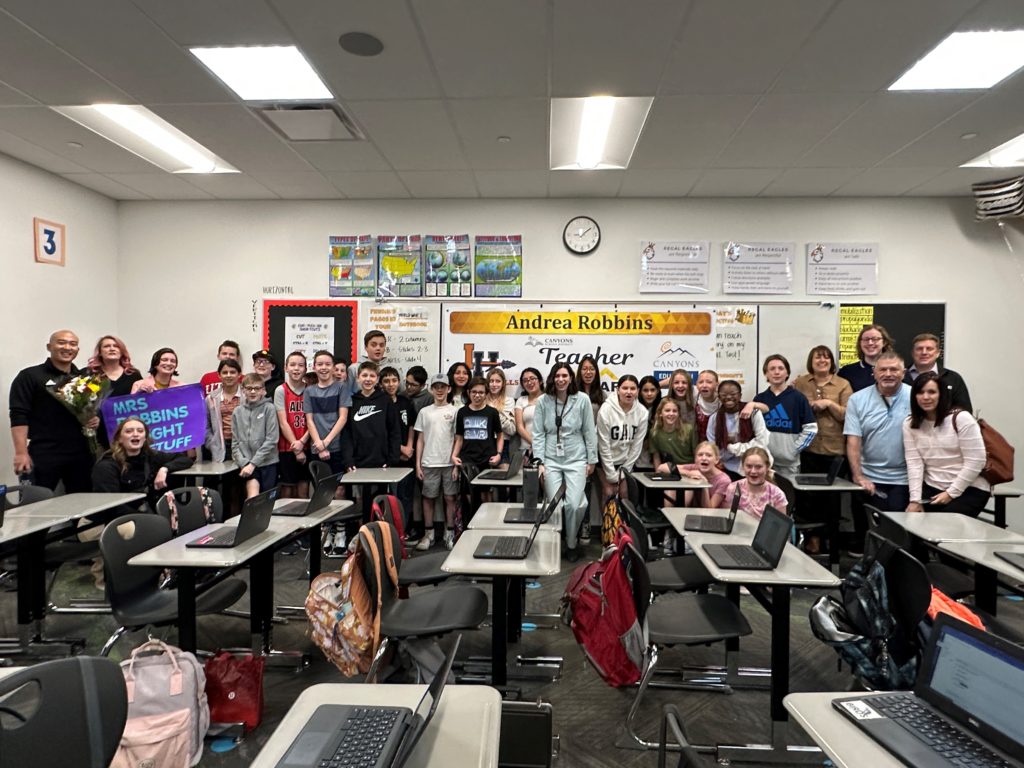 Mrs. Robbins is a model teacher.  The administration often infringes on her classroom to watch great teaching.  She develops a safe and courteous learning environment which allows all students to be successful.  "I really love Ms. Robbins because she is so kind and teaches really well.  When there is a confusing topic in S.S. she breaks it down and makes sure that everyone understands.  I think she should win it because she is an amazing teacher." "Mrs. Robbins teaches my favorite subject in a way that helps me remember everything and teaches it in a fun way with different learning ways."
Mrs. Robbins goes out of her way to develop relationships with her students.  "Mrs. Robbins is my favorite teacher.  She is always willing to help anyone so that they can be the best they possibly can.  She is really kind and has a really warm heart.  She will also always tell you what to do so you can succeed in her class."  Another student put it this way, "She is really kind and has a great personality and fun sense of humor.  She helps individual students achieve greatness."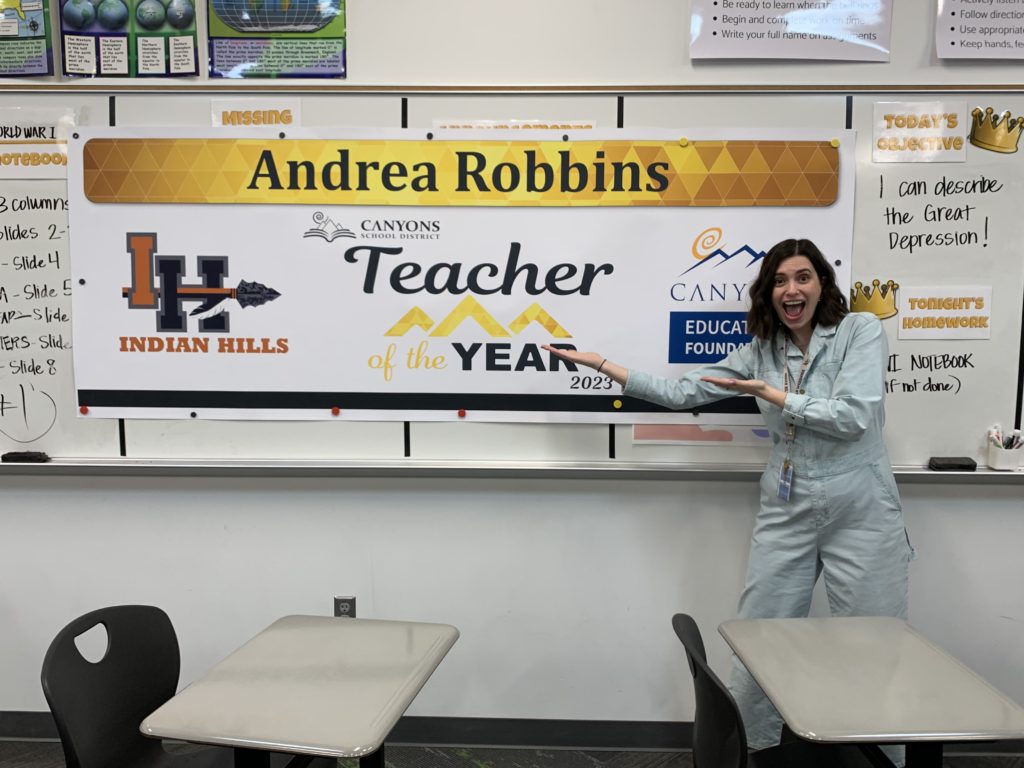 Andrea Robbins personifies the teacher that we all want our students to have.  She is a kind and caring teacher who provides exceptional learning opportunities while supporting the multitude of learners in her classroom.  She gives great input on team and school challenges, seeking solutions with clarity and purpose.
We are excited to be able to honor her with this award and look forward to her quiet leadership, outstanding teaching, and professional relationships in the future.
Congratulations, Andrea Robbins, for being the Indian Hills Middle School Teacher of the Year!
The Indian Hills Community