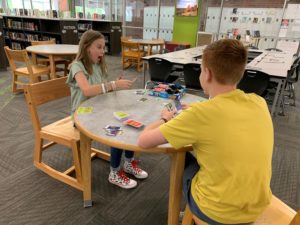 The library has an amazing collection of board games.  Each week a new board game will be available to students during each lunch.  
To play, students simply need to check out a lunch pass for their assigned lunch before 1st period.  Simply come to the library before heading to class and ask the library staff for a lunch pass.  Lunch passes are only good for the day and must be returned to avoid paying a replacement fine.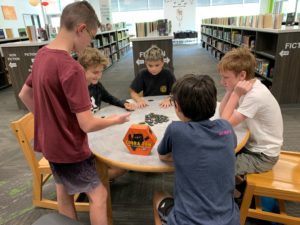 Breakout EDU Escape Challenges
The Library hosts monthly Breakout EDU escape challenges.  If you would like to get an invitation delivered to you for the next escape challenge.  Watch Canvas for more announcements.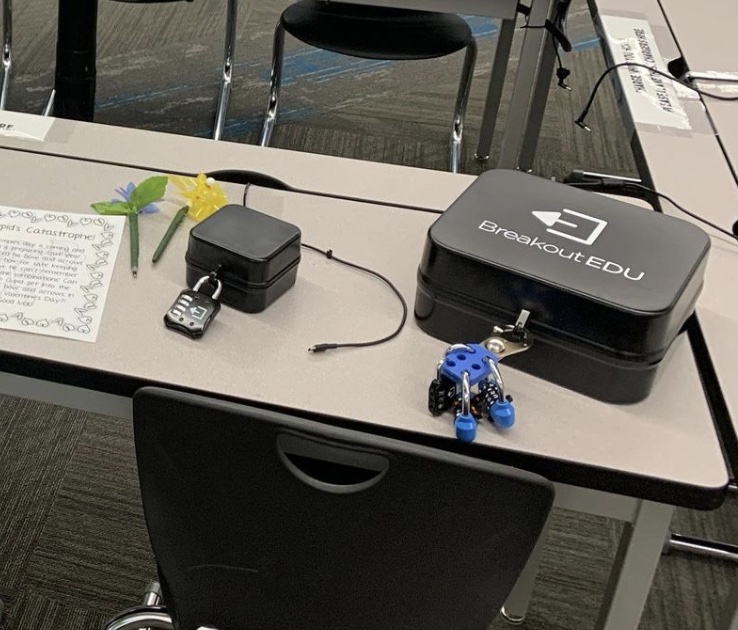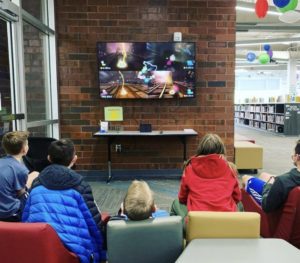 The Library hosts weekly Switch lunchtime gaming sessions on Wednesdays.  If you would like to participate, please go to the PBIS store and purchase a lunch voucher. When your purchase is approved, it will be delivered to you.  You will only be allowed to purchase one voucher per month.  New vouchers will be released on the first school day of each month.
Remember: Lunchtime gaming only occurs once every week.  Please be courteous to others who may want to participate and give everyone a turn.