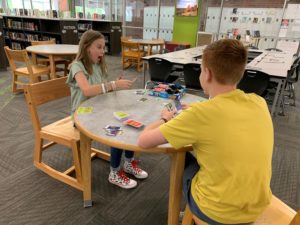 The library has an amazing collection of board games.  Each week a new board game will be available to students during each lunch.  
To play, students simply need to check out a lunch pass for their assigned lunch before 1st period.  Simply come to the library before heading to class and ask the library staff for a lunch pass.  Lunch passes are only good for the day and must be returned to avoid paying a replacement fine.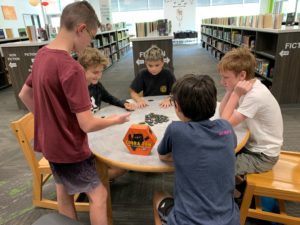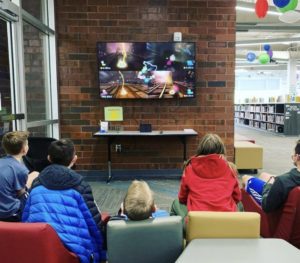 The Library hosts monthly Switch lunchtime gaming sessions.  If you would like to get an invitation delivered to you for lunchtime gaming, please fill out the Google Form linked here (this link will open the form).
Remember: Lunchtime gaming only occurs once every month.  Please be patient for your invitation.  If you would like to receive another lunchtime gaming pass, please sign up again.